Custom Home Additions in Minnesota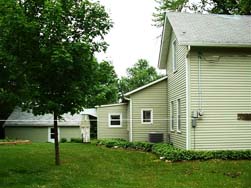 If you're looking for a custom home addition, Carver Construction can provide you with the expertly built addition you're looking for. At Carver Construction, we make it our goal to preserve the existing character and charm of your home, while creating additional living space to enjoy for years to come. All of our indoor projects are built to code and guaranteed to last!
Home additions from Carver Construction can:
Increase the market value of your home
Add living space
Improve your home's 'curb appeal'
A well-made home addition is a major investment that should only be done by an experienced contractor. Whether you need extra space or want to improve the entry area of your home, you'll find that a home addition can greatly increase your home's resale value. A house with more rooms available is always preferable to one with fewer rooms.
You can also add on to your home with the future in mind. You may want extra kitchen and dining room space for entertaining during the holidays or to add an extra bedroom or study area for the children, or a cozy den for relaxing.
Let us provide you a free, detailed, home addition estimate and consultation.
Visit our gallery of home addition designs to see examples of how we can help you today!